Blood Pressure Product Buyer's Guide (updated September 2023)
LFI Labs Balance Heart Review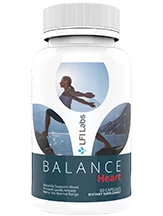 This product claims to be recommended by cardiologists to maintain heart health and lower high blood pressure. The manufacturer states that it is formulated with 13 key clinically-proven ingredients to lower blood pressure. It is designed to reduce cholesterol, boost energy and improve overall heart health. This review of LFI Labs Balance Heart will examine the ingredients found in this formula to see if it really lives up to what it says it will. 
The positive aspects of this product is that it does contain a variety of blood pressure reducing ingredients such as Hawthorn Extract, Garlic, and vitamins and minerals. However, the downside is that it is still missing other key ingredients and the dosage of what it contains is lower than what we have seen in other products. You will only find 175 mg of Hawthorn Extract in this formula where the recommended daily dosage is 400 mg. This is one key ingredient which has been shown to help protect against heart disease by increasing blood flow and reducing cholesterol. Continue reading our review to learn more about this product and if it is worth the price. 
Is LFI Labs Balance Heart Effective?
The manufacturer states that this product is formulated to help maintain heart health and normal blood pressure levels, lower cholesterol and support the immune system. It contains beneficial ingredients such as Vitamin C, Folic Acid, Garlic, Hibiscus, Olive, Hawthorn, and Vitamin B12. While these are excellent ingredients to include in a blood pressure supplement, the dosage of the Hawthorn is much lower than the recommended dosage of 400 mg. It is also missing other key ingredients such as Magnesium (ideally the product should contain both Magnesium Taurate and Magnesium Oxide), a full range of B vitamins, celery for its diuretic benefits and helping the body to excrete salt, as well as Forskolin which has been used for centuries for heart health by lowering blood pressure. So while this product seems to have a great formula, it could be better. 
It was difficult to find an image of the label, but eventually we found one. It is important to read the label so that you can see what else in the product which isn't part of the main ingredients. The only ingredient we found which may be problematic for many users is that it contains bovine gelatin. We did not find any customer reviews on the website so we can't say how this product has worked for customers. 
Is LFI Labs Balance Heart Safe?
In general, this product is marketed as natural and safe. However, it does contain Niacin which may cause skin flushing in sensitive users. It is recommended to speak to your doctor before trying any health supplement, especially if you have any underlying conditions and are taking any medications, this includes medications for hypertension. You should also speak to your doctor before using if you are pregnant or nursing. 
Summary
LFI Labs Balance Heart seems to have a good formula, though the dosage is lower than what's recommended for certain ingredients such as Hawthorn. Ideally, a product should contain 400 mg of Hawthorn but this product only contains 175 mg. This product does also not contain a full range of B vitamins, nor does it contain Magnesium, Forskolin or Celery which clinical research has shown to hold powerful benefits for blood pressure support and maintaining heart health. Additionally, this product contains bovine gelatin so it is not suitable for those who don't eat animal products. The inclusion of Niacin, rather than the less harsh Niacinamide, may also turn people off as one side effect could be skin flushing. 
We appreciate that this product is affordable and comes backed by a 60-day money-back guarantee. However, the manufacturer does not offer any discounts for purchasing multiple bottles. This was disappointing as it will work out very expensive over time. 
We found this product to be a decent buy, however, it could have included more clinically-researched ingredients such as Magnesium (both Taurate and Oxide), Celery, Forskolin and more B vitamins which are essential for blood health. We believe you are better off investing your money and health in a product which does contain these ingredients. 
What You'll Discover:
✓
Which Blood Pressure Product is the BEST BUY and comes with a great GUARANTEE!
✓
Which formula and ingredients are the most EFFECTIVE and work the fastest?
✓
How NOT to get ripped off! BE AWARE of poor quality and cheap products.
Top 6 Items to Consider:
Ingredients
Cost Per Serving
Product's Testing Results
Company's Reputation
Consumer Reviews
Return Policy & Satisfaction Guarantee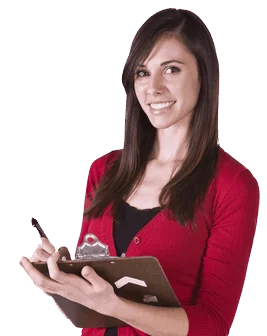 Sign Up For Our Newsletter!
We will send the latest and most relevant information regarding blood pressure straight to your inbox to keep you updated and informed.
Our promise: We will never share your contact details, unless you give us permission. And, we will only ever send you information that is helpful and significant.